About Us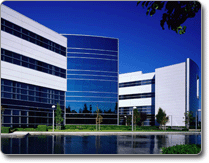 Our strategy is simple...
We use our own software.
You get faster, more efficient software.
We hate slow, bloated software that hogs all your resources as much as you do. Our software is designed to do its job then stay out of your way.
Bugs get resolved faster.
If you find any bugs, we've probably seen them as well. We want them fixed and verified as quickly as you do.
We love feature requests.
If a feature would make your life easier, it will likely make ours too. Depending on its complexity, new features usually appear within one or two releases.
Security Group Six is a privately held, independent software company, located in San Jose, CA. We are dedicated to providing you with high quality, reliable software with security you can trust. Our size enables us to be fast and flexible when it comes to understanding and meeting your needs.
Contact Information
General Inquiries - info@sgsix.com
Sales Inquiries - sales@sgsix.com
Support Inquiries - support@sgsix.com